Practice Areas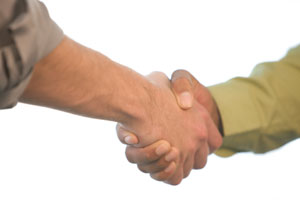 Experience Where It CountsBusiness Transactions and Litigation • Real Estate Disputes • Social Security Disability • Medical Malpractice Claims
Attorneys Peter Pinnola and Michael Bomstein have practiced law since 1974 and 1975, respectively. Their experience in their areas of practices, as well as their dedication to responsive, personalized service makes them outstanding advocates.
Our law firm, with offices in Philadelphia and Elkins Park, serves the five-county Philadelphia metropolitan area and southeastern Pennsylvania. We invite you to schedule an appointment to discuss your case and your legal options.
Business and Real Estate Transactions and Litigation — Mr. Bomstein is an accomplished trial lawyer who handles complex litigation, real estate partnership cases, sale or purchase of homes, contract drafting and related deals and disputes.
Business and Commercial Litigation — We find cost-effective resolutions for breach of contract, partnership disputes, construction disputes, business-to-business litigation and other matters.
Real Estate Litigation — Pinnola & Bomstein handles the full spectrum of disputes arising from sale and purchase of commercial or residential properties, commercial leases, and partnership disputes.
Social Security Disability — Peter Pinnola applies over 30 years of experience in securing disability benefits for clients, preparing clients for administrative hearings and filing all necessary appeals.
Medical Malpractice — Pinnola & Bomstein has secured millions of dollars for clients over the years by holding doctors, nurses and hospitals accountable for medical negligence.
Partnership disputes — Mike Bomstein has handled many partnership disputes and disputes between members of limited liability companies, with some resolving by settlement and others being decided by the courts. Our clients have run the gamut from two business professionals sharing a small practice to third-generation real estate developers with hundreds of millions of dollars in shopping mall and shopping center properties. All of our clients expect and receive personal attention, prompt responses to phone calls and emails, and diligent pursuit of their claims.
Real Estate Transactions — Over the course of decades we have assisted both buyers and sellers in residential and commercial real estate transactions. Meeting with clients to determine their specific needs; negotiating terms of a deal; drafting and reviewing agreements of sale; working out title issues; and assuring smooth closings are all par for the course in our practice.
Medical Malpractice Claims — When the negligence of a doctor or hospital results in serious and permanent injury, Pinnola & Bomstein is ready to assist you. Our firm has secured millions of dollars for clients over the years by holding medical professionals accountable for medical negligence. We can help you determine if you have a significant claim and give you appropriate advice and counsel. As in other matters that our firm handles, we take medical malpractice cases seriously and litigate them aggressively in the courts.
We are confident we can help, and pledge to give your legal problem the full consideration and energy it deserves.
Business, real estate and medical malpractice: 215-592-8383
Social Security Disability: 215-635-3070