Business and Real Estate Litigation
Business and Real Estate Trial Lawyers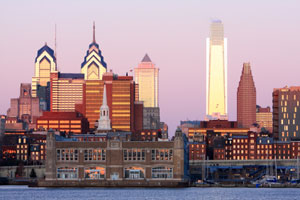 Whether you are facing a business or commercial dispute, the right legal advice at the outset can protect your immediate and long-term interests. The law firm of Pinnola & Bomstein provides insightful counsel for complex transactions and aggressive and cost-effective representation in business litigation, commercial litigation and real estate litigation.
We practice in the Pennsylvania state and federal courts, and help clients in the five-county Philadelphia metropolitan area, southeastern Pennsylvania and beyond. Contact us today to discuss our qualifications and your legal situation.
Business Litigation and Commercial Litigation Law Firm
We represent businesses and partnerships in various industries, including construction companies and real estate partnerships, in initiating or defending lawsuits. Michael Bomstein has served as a real estate partnership attorney and provide representation in business disputes ranging from simple contract problems to multi-million dollar partnership litigation.
Dissolution of complex real estate partnerships
Claims of fraud or embezzlement by business partners
Internal management disputes
Breach of contract
Failed business transactions
Partitions, buyouts or liquidation of jointly owned businesses or real estate
Construction litigation involving developers, builders, subcontractors and suppliers
Consumer fraud lawsuits by homebuyers
Residential sale agreement
Business Litigation Attorney Success StoriesReal Estate Litigation Success Stories
Contact us today at (215) 592-8383 to speak with an experienced business litigation lawyer and make Pinnola & Bomstein your business litigation law firm.