Real Estate Transactions - Sell Property
Attorney to Sell Property
If you are just looking to transfer title, click here. We also assist sellers in residential real estate transactions.. If you plan to sell property, a lawyer from Pinnola & Bomstein can help you make sure your interests are protected.
Your attorney from Pinnola & Bomstein will be familiar with the local market as well as customary real estate sale procedures. If this is the first time that you plan to sell property, you will have lots of questions and occasional anxious moments. Having an experienced real estate lawyer to assist you can make a difference.
For someone who would like to sell property, it is important to be sure that the buyer is credit-worthy. Without good credit, your buyer may be unable to obtain a mortgage loan. Even in a cash deal, you will want to be sure the buyer can come up with enough money to conclude a sale transaction. You will have to obtain a certificate from your local municipality that there are no outstanding property violations. As a seller of ordinary residential real estate you also will need to supply potential buyers with a state-required disclosure statement, identifying in detail the condition of your property.
Sellers often retain real estate agents to find potential buyers. If you hired a seller's agent you will be asked to sign a listing agreement with the agent's office. Typically, the agent's commission is 6% of the sale price. Agents often ask that you sign an agreement that will be in effect for a full year but most will agree to a shorter period, such as 6 months. A shorter period is desirable because if you are unable to find a buyer you might decide to try another agent.
Besides paying for a sales commission, most agreements to sell property provide for the parties to split state and local transfer taxes equally. These taxes are tied to the value of the property that is being sold. If you are transferring title to a member of your family, the transaction may be exempt from transfer tax.
Pinnola & Bomstein can furnish you a lawyer to write or review a contract to sell property. Your sale agreement must be negotiated carefully to make sure your interests are protected. The buyer's mortgage commitment will have to be examined to make sure it does not impose conditions the buyer cannot meet prior to closing. We also will go to closing with you to make sure it goes smoothly and to help you address any last-minute issues.
Deeds and Title Insurance
Deeds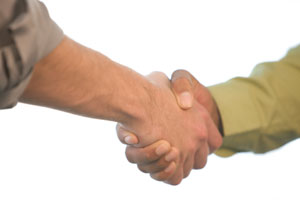 A deed transfers title of real estate from a seller to a buyer. When property is owned by two legally married people we say it is owned by the "entireties." After the death of one spouse, ownership of the entire property vests in the surviving spouse. Unmarried persons may also acquire title to real estate as "joint tenants with a right of survivorship," which means that if one dies the survivors take over the dead person's interests simply by operation of law. If joint owners do not specify survivorship in their dead, however, a dead owner's rights become the rights of his or her estate. Thus, it is easy to see that it is very important to discuss these matters with your lawyer so that all necessary parties join in the sale.
Title Insurance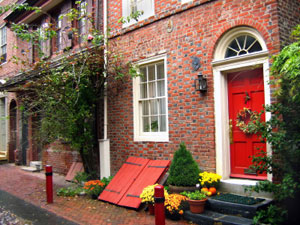 Most people buying homes need mortgage financing. Mortgage companies and other lenders will require your buyer to get a policy of title insurance as a condition of giving the buyer a mortgage loan. The title policy guarantees that the property being purchased is free from undisclosed liens or claims. If it turns out that there are undisclosed liens or claims, the title report will let you know what you, as a seller, will need to do to convey clear title and sell property. For example, your home may not be marketable if a potential buyer discovers that the person you bought your house from did not actually own the property! Pinnola & Bomstein can work with title agents and mortgage lenders to iron out problems to pave the way to a successful closing.