Real Estate Litigation
Philadelphia Real Estate Dispute Attorney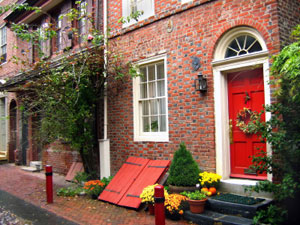 Pinnola & Bomstein represents various parties in residential and commercial real estate litigation in the five-county Philadelphia metropolitan area. We bring and defend actions on behalf of those with a legal stake in the outcome — homeowners or homebuyers, businesses and partnerships, developers and builders, and neighbors and relatives.
Trial lawyer Mike Bomstein brings over 40 years of experience in real estate litigation and transactions. He has resolved simple title irregularities and complex, multi-party disputes involving millions of dollars. Contact Pinnola & Bomstein, with offices in Philadelphia and Elkins Park, to arrange a consultation with a real estate dispute or real estate litigation lawyer.
Residential Transaction Disputes
When an agreement to purchase a house falls through, the buyer and seller are not always able to agree on the consequences. Real estate disputes can arise when the homebuyer later discovers a title problem or undisclosed property defect. Individuals who buy houses with friends sometimes go their separate ways and need to go to court to get fair compensation for their share of the property. Mr. Bomstein will protect your interests regarding:
Breach of sale agreement
Fraud and non-disclosure of liens or defects
Disputes over down payments/earnest money
Commission disputes with real estate brokers
Real Estate Disputes over Title, Use or Nuisance
We routinely represent either party in disputes between business partners or family members over disposition of property in:
Quiet title proceedings
Partition actions
Easement disputes
Boundary disputes
Construction Litigation
We represent homeowners, general contractors and subcontractors in construction-related disputes:
Construction defects/consumer fraud
Delays and non-performance
Commercial Property Disputes
Pinnola & Bomstein can furnish a real estate dispute lawyer regarding complex commercial real estate issues, including:
Violations of real estate partnership agreements
Disputes over sale or purchase of commercial property
Commercial lease disputes
A small dispute can easily turn into full-scale real estate litigation if your attorney is inexperienced or too heavy-handed. Pinnola & Bomstein provides responsive client service and dependable legal counsel to find cost-effective, efficient resolutions that allow parties to go their separate ways. Read these case histories of how our representation made a difference.
Your situation is unique, and Pinnola & Bomstein wants to help. Contact us today at (215) 592-8383 to speak with an experienced attorney and make Pinnola & Bomstein your real estate litigation law firm.
Buying or Selling a Home or Commercial Property?
We also represent individuals and businesses in real estate transactions involving the purchase or sale of properties in the Philadelphia area.