Social Security Disability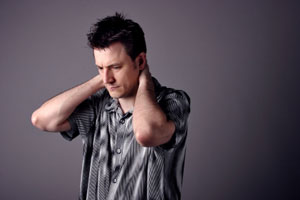 The Disability LawyerPhiladelphia Social Security Disability Attorney With Over 30 Years of Advocacy for People Who Cannot Work
The Social Security Act provides benefits for individuals who are unable to work because of medical or psychological impairments. Although the standards for proving disability are exacting, Pinnola & Bomstein has had great success in helping our clients explain why they can no longer work. We have successfully represented clients in Social Security matters at hearings and on appeal for over 30 years.
Free Initial Consultation
Social Security Disability and SSI lawyer Peter Pinnola serves the five-county Philadelphia metropolitan area. Call our Elkins Park office at: (215) 635-3070
Information for Clients
Social Security FAQ — If you don't find an answer to your question, you can always call us for additional clarification at no charge.
The SSDI Claims Process — We walk clients through every step, from initial filing to telling your story to an administrative law judge of the Social Security Administration.
Disability Appeals — Our attorney has successfully challenged denied claims at every level, all the way to the U.S. Court of Appeals.
Information for Attorneys
Referrals and Consulting — We welcome referral of SSDI cases, and are pleased to offer a referral fee. Peter Pinnola is also available in an advisory role or as co-counsel on appellate matters.
Why You Need a Social Security Disability Lawyer
Filing for Social Security Disability (often called SSD or SSDI) can be frustrating, confusing and demoralizing. Many applicants are rejected on the first application, but an experienced attorney can make a real difference when you file an appeal.
Peter Pinnola practices almost exclusively in the area of Social Security hearings and appeals. With over 30 years of experience in this field, he can help you get the disability benefits you need and deserve. We document your ongoing medical care and manage your claim to increase the chances of approval at the administrative hearing or on appeal.
Contact Pinnola & Bomstein online or call (215) 635-3070 today for a free initial consultation. We take the time to listen and answer all your questions, and we never give up on your case.