Business and Commercial Litigation
Solutions for Complex Commercial Disputes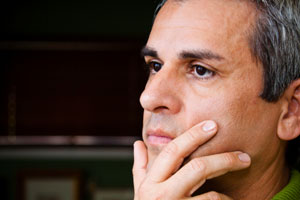 Pinnola & Bomstein offers cost-effective, creative and sensible solutions to a wide spectrum of clients in business and commercial litigation. We handle matters ranging from simple contract disputes to complicated fallings-out among business partners. Whether you are bringing a suit or being sued, we do our homework to understand the problem, narrow the focus, move the process along and protect our client's interests.
Complex legal issues require competent and knowledgeable commercial law attorneys. Pinnola & Bomstein has represented hundreds of businesses, partnerships and individuals in the five-county Philadelphia metropolitan area, including the representation of clients of New Jersey and neighboring states with litigation interests in the greater Philadelphia area. We practice in the state and federal courts of Pennsylvania.
Contact us today for capable representation in any of the following:
Breach of contract (vendors, customers, business-to-business)
Breach of fiduciary duty
Stockbroker misconduct (churning, unsuitable investments)
Business dissolution
Fraud and unfair competition
Construction disputes among builders, subcontractors and homeowners
Non-compete agreements/restrictive covenants
Other complex matters
Significant Experience in Partnership Disputes And Real Estate Partnership Litigation
Trial lawyer Michael Bomstein has extensive experience in resolving partnership disputes, particularly disagreements among partners and investors in real estate development. He has represented limited partners who were defrauded by a developer or managing partner. He has resolved internal disputes over division of profits or properties, sometimes arising from poorly structured real estate partnership agreements. He also is called upon to assert clients' rights in disputes stemming from highly complex business and real estate transactions. Mr. Bomstein uses forensic investigators and his own contract law acumen to sort out the taxes, assets and liabilities, and direct the parties toward a reasonable solution.
Efficient, Cost-Conscious and Results-Oriented
In all commercial disputes, we strive to give our clients an honest, up-front assessment of the probable costs and likely outcomes of various options. Although Mr. Bomstein is an experienced litigator, he views full-fledged litigation as a costly last resort. In most cases, we believe there is a better solution waiting to be brokered by the right commercial litigation lawyer.
Please view the following case histories and read what our clients say about Pinnola & Bomstein.
Commercial Litigation and Partnership Litigation Success Stories
If your business is in an uncomfortable legal situation, contact us today at (215) 592-8383 to speak with an experienced commercial litigation lawyer and make Pinnola & Bomstein your commercial litigation law firm.