The Disability Lawyer
Peter Pinnola guides clients through the confusing and frustrating process of securing Social Security Disability benefits. He brings over 25 years of experience in disability law, and has won precedent-setting decisions on appeal in federal court.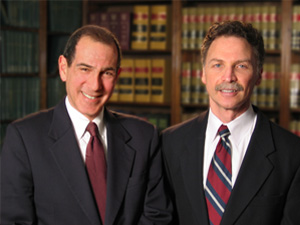 Philadelphia Trial Attorney
Michael Bomstein has negotiated complex business and real estate transactions, resolved partnership and real estate disputes, and secured justice for victims of medical negligence. In one case, as lead counsel in a hard-fought complex real estate partnership suit, he helped the firm's clients receive partnership interests and cash in excess of $229,000,000.
In another suit, he obtained a $2 million settlement for a brain injury victim.
In a medical malpractice case, over many months of depositions and intense negotiations, an agreement of $850,000 was reached which was 85% of the maximum possible recovery.
In a corporate shareholder dispute, following a lengthy trial, a judge ordered that Bomstein's client be paid $375,000 in damages plus half the profits of the company so long as it continued to do business.
Our clients receive our respect and full attention, along with personal service, reasonable fees and quick access to an experienced attorney. A majority of our cases come from referrals from past clients who recommended Pinnola & Bomstein as dependable and effective counselors.