Disability Appeals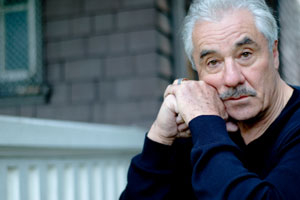 Beyond the Social Security SystemExperienced Disability Appeals Lawyer in Pennsylvania
Attorney Peter Pinnola has an impressive rate of success in obtaining disability benefits for clients at all stages of the Social Security claims process.

Practicing in this field for over 25 years, Mr. Pinnola has extensive experience in disability appeals, taking cases as far as necessary to obtain the benefits that his clients need and deserve.
Appeals Council — This is the last step in the Social Security Administration's formal process. If the administrative law judge rules against the claimant, Mr. Pinnola can file a Request for Review with the Appeals Council which can (a) affirm the administrative law judge's decision, (b) send the matter back to the administrative law judge to reconsider specific points of law, or (c) grant benefits directly to the claimant.
Federal Court — If the Appeals Council does not rule as requested on behalf of the claimant, a suit may be filed in the U.S. District Court. Mr. Pinnola has successfully litigated many appeals at this level.
Court of Appeals — A decision in the U.S. District Court can be appealed to the U.S. Court of Appeals. At this stage, Mr. Pinnola's accumulated knowledge of Social Security law and skill at writing concise and compelling appellate briefs may still result in vindication for the deserving claimant.
A Victory for SSD Claimants Everywhere
Attorney Pinnola has prevailed in an important case (Boone v. Commissioner) heard by the Third Circuit Court of Appeals. This precedent-setting decision resulted in more than four years' worth of back benefits for our client. Moreover, the published decision in this case supports claimants nationwide in their quest for Social Security benefits.
The Court of Appeals clarified the application of Social Security Ruling 83-12 which pertains to disabled persons who do not "fit" into the usually recognized levels of physical capacity. Boone v. Commissioner requires Social Security adjudicators to apply principles of fairness when deciding whether disability claimants can make a work adjustment.

Disability appeals require extensive preparation, including an exhaustive review of medical records and perhaps additional evaluations by independent experts. Pinnola & Bomstein generally will absorb these costs if filing your appeal. We recover attorney fees and expenses only if we are successful in obtaining back benefits.
Contact Mr. Pinnola today at (215) 635-3070 to discuss the possibility of an appeal in your Social Security Disability case.