Business and Real Estate Transactions and Litigation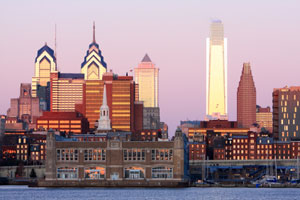 Experience for Complex Legal MattersPhiladelphia Business Law and Real Estate Trial Lawyers
Whether you are preparing to buy a house or are involved in a commercial dispute, the right legal advice at the outset can protect your immediate and long-term interests. The law firm of Pinnola & Bomstein provides insightful counsel for complex transactions and aggressive and cost-effective representation in litigation and dispute resolution.
We practice in the Pennsylvania state and federal courts, and help clients in the five-county Philadelphia metropolitan area, southeastern Pennsylvania and beyond. Contact us today to discuss our qualifications and your legal situation.
Success StoriesBusiness and Real Estate Litigation
We represent businesses and partnerships in various industries, including construction companies and real estate partnerships, in initiating or defending lawsuits. Michael Bomstein has provided representation ranging from simple contract disputes to multi-million dollar litigation:
Dissolution of complex real estate partnerships
Claims of fraud or embezzlement by business partners
Internal management disputes
Breach of contract
Failed business transactions
Commercial lease disputes
Partitions, buyouts or liquidation of jointly owned businesses or real estate
Construction litigation involving developers, builders, subcontractors and suppliers
Consumer fraud lawsuits by homebuyers
Residential sale agreement
Complex Transactions
With more than 30 years of experience, Michael Bomstein can readily spot red flags in pending business transactions and real estate deals. His services include:
Drafting or review of real estate agreements
Drafting complex settlement agreements
Preparation and review of other business contracts, commercial leases and agreements
Legal Counsel for Buying or Selling a Home
We also assist homebuyers and sellers in residential real estate transactions. The process can be exciting and stressful, and having real estate lawyers who know the local market and the real estate laws of Pennsylvania is necessary in today's market. We know the questions to ask and alert you to any concerns prior to closing the deal.
Residential sales agreements can be complex contracts, and there may be lurking dangers — undisclosed defects, unknown liens against the property or lack of protection if the deal falls through. Michael Bomstein can:
Carefully draft or review the purchase agreement
Help negotiate the transaction to protect your interest
Ensure you get a proper inspection
Establish clear title and obtain title insurance
Verify mortgage commitments
Attend your closing settlement to address any last-minute issues
Trusted Philadelphia Attorney
We aim for cost-effective solutions that also protect clients from ongoing exposure. Mr. Bomstein can analyze your situation and help you gauge whether it is preferable to work out a settlement or whether you are better served by proceeding to trial.
Call 215-592-8383 to discuss upcoming business deals or ongoing disputes. Mr. Bomstein will personally meet with you at our Philadelphia office.